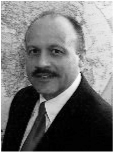 Terry Evans, MBA, MS
Senior Consultant
for CybersecurityO
Terry Evans, Senior Consultant for Cybersecurity
Terry Evans is a highly educated business and cybersecurity professional with a career spanning over twenty years including leadership and management roles in the public and private sectors and in government.
Terry is a proven leader with over a decade of successful business development and project manager experience, combined with graduate level education in cybersecurity, marketing, and project management.
Mr. Evans has a wealth of experience and expertise dealing with fraud and identity theft stemming from cybercrime. He previously supervised a regional seven county governmental consumer frauds and protection bureau which was responsible for prosecuting businesses and individuals engaged in fraudulent, misleading, deceptive, or illegal practices.
Terry is well versed in these issues and is a highly sought and frequent guest speaker on these subjects.
Terry holds an Associate Degree with a focus in Criminal Justice, A Bachelor of Science Degree with dual focuses in Business and Criminal Justice, and a Master of Business Administration Degree. Additionally, Mr. Evans has earned a Master of Science Degree in Cybersecurity. This rigorous program is certified by the Committee on National Security Systems (CNSS) and the National Security Agency (NSA).
Like the other dedicated staff at PBS, Terry shares their strong belief in the philosophy of Corporate Social Responsibility and in "giving back". As such, Terry is involved in numerous causes and activities including teaching math, science, history, and technology to high-risk public school students..
Other Board of Directors and Senior Management information would be published as they become available.