Advisory & Consulting

Services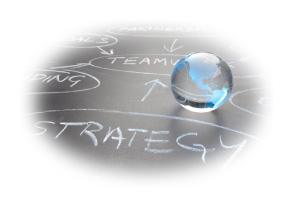 HR Consulting
With your new office or branch just getting started in a new business environment, obviously there will be much you will need to know about local regulations regarding HR management, as well as HR outsourcing, especially in a market like Japan where regulations are a bit complicated compared to western countries. Pacific Business Solutions will handle these effectively for your entity by our team of experts. Our services include
Advising you on day-to-day HR issues that may arise, making sure your new office is in compliance with laws and regulations in force.
Creation of Rules of Employment, reviews and preparation both in English and Japanese
All aspects of HR Consulting (Termination, timesheet management, leave management, foreign residents (expatriates) affairs managements, social security consulting, etc)
Salary simulations for experts
Company health insurance association enrollment.
---
Career Service - Staffing & Executive Search
Our Staffing & Executive search team is one of the best you will have opportunity to work with. With broad experience in the field, we will assist you in all your staffing needs, finding you great candidates from our pool of top-notch candidates.
For most engagements, we work exclusively on retained search so our time can be fully utilized concentrating on finding you right candidates while being able to provide our services at competitive price. Nevertheless we work on contingent search for our valued clients as well.
Business Areas we cover are:
Finance & Accounting: Positions covers are CFO, Finance Director, Finance Controller, Finance Planning & Analysis(), Finance Planning and Analysis ( Manager & Director), Management Accountants ( CMA), Finance Manager, Accounting Manager, Accounting Staff, Taxation/Credit/Risk, Auditors, etc.
Sales & Marketing: In Sales, we handle positions such as Sales Management (e.g. Sales Manager/Staff, Business Development Manager, Sales Director, Sales Support), Account Management. In Marketing we cover positions such as Marketing Director/ Manager, Brand/Product Manager, Market Research, Corporate Communications/ PR, Direct Marketing, Event Marketing, Channel Marketing, Advertising, Trade Marketing among others.
Supply Chain Management
Legal / IT
Banking Finance
Pharmaceutical / Personal Care
Executive / Corporate Management: Positions handle are President / CEO, Country Manager, Managing Director, CFO ( Chief Finance Officer), COO ( Chief Operation Officer), CTO ( Chief Technical Officer), CIO ( Chief Operation Officer)
Interim Management: In usual occasions when any of your top executives or managers leaves abruptly, we could provide interim manager or director to fill-in the gap quickly for your entity in Japan before you can hire a new manager or director to come on board.
*** For new-market entry firms: When you are ready to take your own operations in-house and hire your own staff, we will be in the best position to handle find you the right talents through understanding of your business operations we have gained handling your back-office functions. We would employ this understanding to find you best match candidates. You could be sure that candidates we find for you will be able to meet your expectations as regards to value delivery and corporate culture fit
*** For established corporations, we will put our expertise to work in finding you right candidates for all the positions listed above. We work with top talent candidates who are in the top 20% in their areas of expertise, and will get you best-match candidates for any of those positions.
---
Management Accounting
Proper analysis of your business is very critical for any business organization not only to thrive, but also to ensure that the entire organization is on the right track through proper evaluation of its divisions. There is no doubt that most organizations would have been more profitable than they are if every employee and various divisions can understand what their contributions are through proper business diagnosis.
For affordable rate, our team of experts will not only conduct proper financial statements analysis, but will also sit down with your employees and managements to go through the facts one by one, and to give them ideas on ways to bring improvements.
Some of the services provided are on how to:
Interpret financial information
Assess the costs and benefits of business decisions
Apply risk and return considerations in capital budgeting
Analyze the debt-equity decision
Communicate operational and financial strategies
areas of expertise, and will get you best-match candidates for any of those positions.
---
Ad-hoc services
Apart from our core services, PBS provides services on ad hoc services, meeting the needs of our clients on a wide range. Whether it's a small project only for few hours, or days, to projects spanning over several weeks and months, even years, Pacific Business Solutions will meet your needs, and would assist you in achieving your business goals in variety of ways. We are able to meet our clients' needs in variety of ways as listed below due to strong market understanding, and availability of expertise to execute projects whenever needs arise. Some ad hoc services we can provide are, but not limited to:
Market research
Database management
Market feasibility studies
Visual Basic Application management (creating and managing macros)
Marketing activities such as branding, BTL and ATL advertising, Creating product designs and logos,
Product distribution services and logistics supports
Business expansion
Joint venture structuring
Pin-point business consulting services to support start-ups here in Japan.
---
Cybersecurity
The growing threat from cyber-attacks presents one of the most challenging and potentially devastating elements facing business operations today. Development and implementation of effective strategies are no longer simply an IT issue, but rather involve the entire infrastructure, including all stakeholders.
Pacific Business Solutions incorporates its understanding of human behavior, information technology and management, intelligence, and law enforcement to identify risks, develop defenses, and to mitigate against the potentially destructive impact of cybercrime. We work closely with our client's Administrative, IT, Security, and Management staff to best understand both internal and external threats, risks and vulnerabilities presented. Our goal is to provide a cost-effective cybersecurity solution with a solid return on investment while maintaining strict adherence to recognized best practices.
Our extensive services include however are not limited to the following:
Cyber Threat Assessment – comprehensive evaluation of potential cyber-attack scenarios and mitigation strategies from both internal and external sources.
Cyber Security Program Management – development of strategic cyber-security policies, procedures, and organizational structures to help safeguard vital assets and information systems.
Cyber Security Design for Critical Assets – analyzing security infrastructure and developing a safe, resilient, and sustainable cyberspace for your critical assets.
Business Continuity and Disaster Recovery – development of a business continuity plan and a disaster recovery plan to help mitigate the impact and reduce the potential of business disruptions.
Security Compliance – providing testing, documentation, and guidance services related to meeting local, national, and global regulatory compliance requirements.
*** In need of services in areas not listed above?
We may be able to meet your needs so feel free to consult with us. ONE THING YOU CAN BE SURE OF: We value your time and ours, so we are not going to waste your time, trying to engage you in areas we cannot be of assistance. For any ad hoc projects consultation we receive, we will conduct an immediate analysis, and will give you prompt feedback as soon as possible.
Services