Outsourcing

Services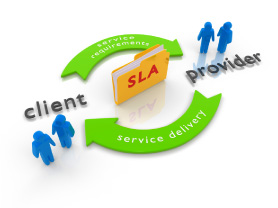 Bookkeeping and Accounting Services
Accounting and Reporting is one of our core services. At PBS, our professionals are people with long years of experience handlingbasic journal and ledger entries, financial statements' reviews, as well as preparation of financial reports. Not only will they tie the books properly, they will also advise you on technical areas as needs arise. Also, they are well versed with various ERP systems like JD Edwards, Hyperion, Oracle, and several others. Content of our Accounting service include, but not limited to
Preparation of General Ledger
Book Closings and preparation of Financial Reports (Monthly, Quarterly, Bi-Annual, and Yearly)
Reconciliations of AR & AP
Conversion of Financial Reports prepared in accordance with Local GAAP to other markets' GAAP/IFRS for consolidation purposes
Bank Reconciliations
Preparation of Financial Reports for Tax filing purposes
Fixed Asset and Inventory Control
Expense Reports
Other Ad hoc requests from client
On-client site accounting service: For clients that could not have their Bookkeeping service processed outside of their premises either due to company policy or for control purposes, we would outsource our professionals to do the work on client site. Apart from such duties, our experts could work on-site with clients on advisory roles, such as setting up of in-house accounting environment, recommendation of ERP system suitable for client business, and so forth. After systems go-live, we can continue to provide review service in a time-frame suitable to client needs
---
Banking / Treasury Service
Either as a package with other services that we offer, or as a separate service, our Treasury department can handle all cash payment transactions to vendors as well as to employees.
Detail of service includes:
Assist in opening a business Bank Account in a local bank as needs be.
Fund request from HQ to the company bank account in Japan
Processing vendor payments through received invoices, and asking for approval from the company before such payments are made
Payment of employees' salary either through on-line banking or direct payment from company's bank account
Creation of invoices
---
Payroll Calculations Service
We provide wide range of efficient and cost effective payroll administration services to fulfill clients' needs and to comply with relevant government regulations.
Our payroll outsourcing service details include:
Preparation and distribution of payroll slips
Registration with government agencies
Collection of payroll data
Setting up for new hires and handling terminations for out-going staff
Processing payroll calculation including expense reimbursement and variable commissions
Prepare monthly payroll summary data for management use.
Also, Payroll consultants also work closely with Tax Corporation, or external Tax office of our clients in handling individual income tax returns for expatriates to provide efficient one-stop service
Services