Taxation & Compliance

Services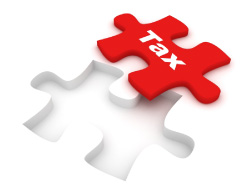 Making sure your corporate tax issues are properly handled is critical to your business continuity and growth in Japan. As the volume of your business increases overseas, coordination of your international tax obligations becomes critical.
We provide all tax services such as initial tax filings, national corporate and inhabitant taxes, annual tax filing, as well as individual income taxes for your employees, including expatriates. Additionally, we can act as your representative before tax authorities in the following areas: structured finance, real estate, derivatives, tax havens, transfer pricing, and in financial planning.
The PBS tax team team is led by a veteran Tax Accountant, Fumio Sakai. Sakai is Japan's Certified Public Tax Accountants (CPTA), and fluent in English.
About Mr. Sakai
Prior to establishing his own tax accounting office, Mr. Sakai was with Deloitte & Touché, Union Bank of Switzerland and Lehman Brothers. His clients have included both public and privately held companies, financial institutions and real estate. A proficient Tax Advisor, he also has extensive experience in consulting for high net worth clients with respect to individual taxes, financial and estate planning matters.
Services